Regular price
$45.00 USD
Sale price
$45.00 USD
Unit price
per
Sale
Sold out
Nettle root extract is a top tonic herb for sustainably supporting vitality and potency.

Ingredients

100% pure nettle root extract. THAT'S IT. Made from organically grown nettle roots. Absolutely NO fillers, flow agents, binders, or growth mediums.
Supplement Facts

Concentration: 20:1
Container Size: 4 oz. | 112 grams
Suggested Serving Size: 1/4 teaspoon which is about 1 gram.
Serving Per Container: 110 servings
Cost Per Seving: $0.45 per serving
Directions: Add 1/4 teaspoon (or as directed by your health professional) to the beverage or food of choice
Shipping

Free Shipping on all orders in the USA over $50. All orders generally ship with in 1-2 business days from the warehouse in Savannah, GA. If products sell out or are on pre-order then shipping will be delayed
View full details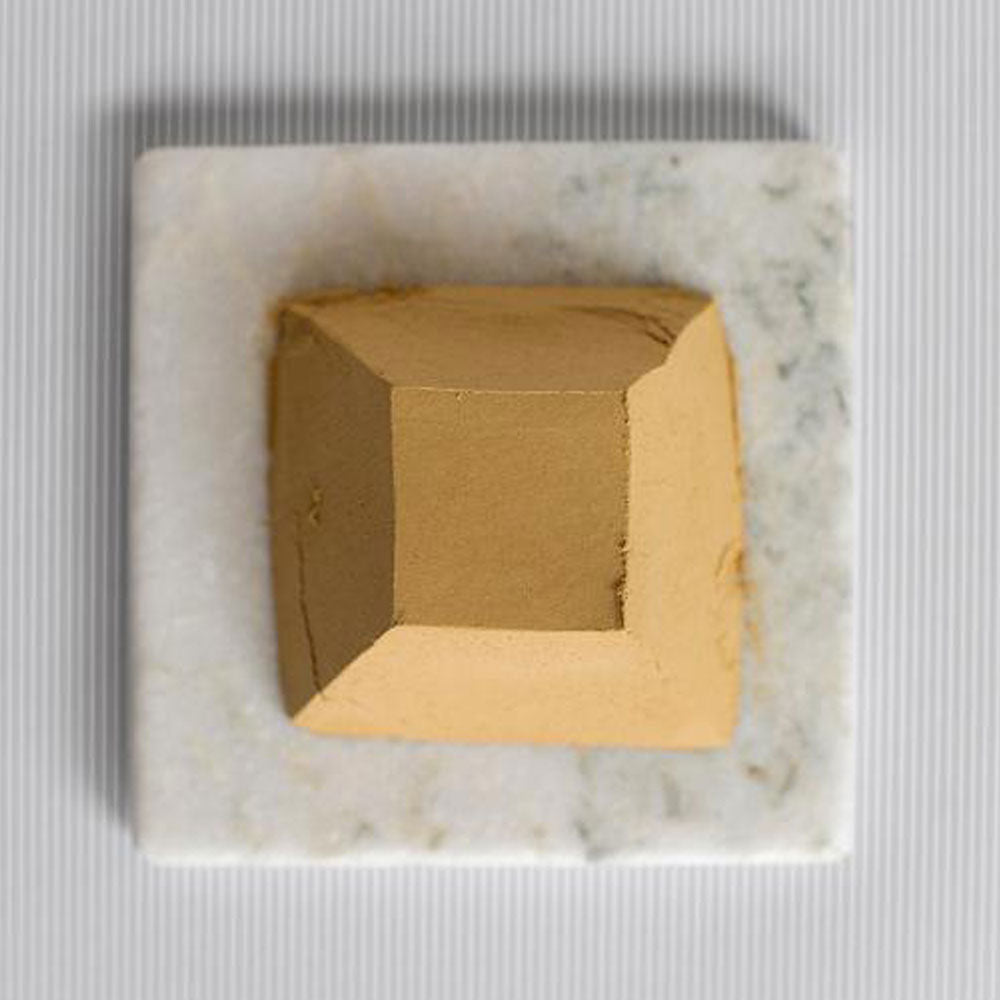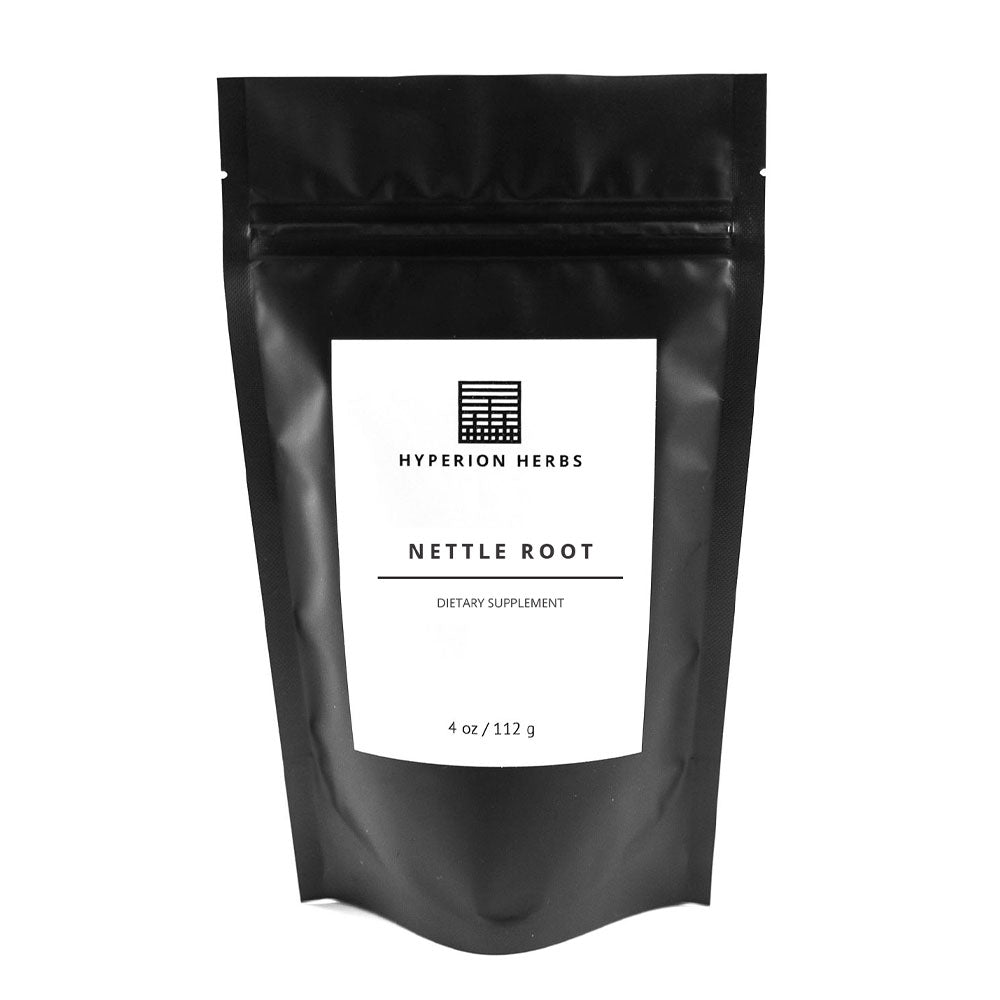 The Top Tonic Herb for Men: Nettle Root extract
Imagine having a turbocharged dose of free testosterone surging through your veins, an impenetrable shield against the ruthless DHT, and the fearless confidence that comes with a resilient prostate.

We're not dealing in dreams here, we're dealing in reality, and that reality is just a sip away with Nettle Root Extract.
A Game Changing Tonic Herb For Building Vitality
Let's peel back the curtain on this extraordinary elixir. This isn't your run-of-the-mill supplement; it's a powerhouse of potency!

Think about this – it takes a whopping 20 pounds of whole herb to be expertly distilled into a single pound of this extract. This means it's a whopping 20:1 concentrated extract.

Just a teensy 1/4 - 1/2 teaspoon per day keeps the urinary woes at bay.
Hyperion Herbs Nettle Root Extract works like a seasoned general, orchestrating a multi-pronged attack on your behalf.
1. Turbocharging Free T: Here's the big one. It sneaks into your system and whispers sweet nothings to SHBG (Sex Hormone-Binding Globulin). Result? More of your testosterone roams free, unshackled, and ready to supercharge your life. We're talking soaring energy levels, an invincible mood, and a body that's a force of nature.
2. DHT Defense: The enemy, DHT, is renowned for its hair-thinning exploits and prostate warfare. Hyperion Herbs Nettle Root Extract steps in as your hero, thwarting DHT from binding to its nefarious receptors. Picture this – a luscious mane and a fortress-like prostate.
3. Prostate Prowess: A beefed-up prostate can turn your life into a restroom marathon. But fear not! This elixir, with its anti-inflammatory prowess, lends a helping hand.
Hyperion Herbs Nettle Root Extract: What Makes It the Chosen One?
You're probably wondering, "Why should I pick this over the endless sea of supplements out there?" That's a good question, and we've got the answers.
Uncompromising Quality and Effectiveness: This isn't some bargain-basement supplement; it's a ticket to the big leagues. Each 4 oz package boasts over 100+ 1/4 teaspoon doses of the most potent Nettle Root Extract on the market. At a mere $0.45 per dose, it's a steal.
Ethical Sourcing: Sleep easy, knowing your Nettle Root Extract comes from green, clean sources. We're talking organically grown, full-maturity goodness – a true gift from Mother Nature.
Let the Choir of Raving Fans Serenade You
Don't take our word for it; let the chorus of 5-star reviews serenade you. Folks from all walks of life have witnessed the transformation – they've felt the fire, and they're not looking back.
How to Grab Your Nettle Root Extract
Life's too short to dawdle. If you want to feel unstoppable, vibrant, and alive, Hyperion Herbs Nettle Root Extract is your ticket. Don't let fatigue, hair woes, or prostate problems hold you back any longer. The road to a healthier, more dynamic you starts with a single click.
How To Use It
This powder can be added directly to smoothies, juices, and protein shakes. Simply add ½ teaspoon (or as directed by your health professional) to beverage or food of choice.
It is already prepared and ready to consume as is. Just add 1/4 - 1/2 teaspoon to hot water, coffee, tea, or your blended drink of choice.