Regular price
Sale price
$45.00 USD
Unit price
per
Sale
Sold out
Polyrachis ant has been used for hundreds of years by Chinese herbalists and nobles, earning the name "Herb of Kings." A potent herb for restoring Qi and Jing.

Ingredients

100% pure polyrachis extract. THAT'S IT. Made from sustainable grown polyrachis ants. Absolutely NO fillers, flow agents, binders, or growth mediums.
Supplement Facts

Concentration: 20:1
Container Size: 4 oz. | 112 grams
Suggested Serving Size: 1/4 teaspoon which is about 1 gram.
Serving Per Container: 110 servings
Cost Per Seving: $0.45 per serving
Directions: Add 1/4 teaspoon (or as directed by your health professional) to the beverage or food of choice
Shipping

Free Shipping on all orders in the USA over $50. All orders generally ship with in 1-2 business days from the warehouse in Savannah, GA. If products sell out or are on pre-order then shipping will be delayed
View full details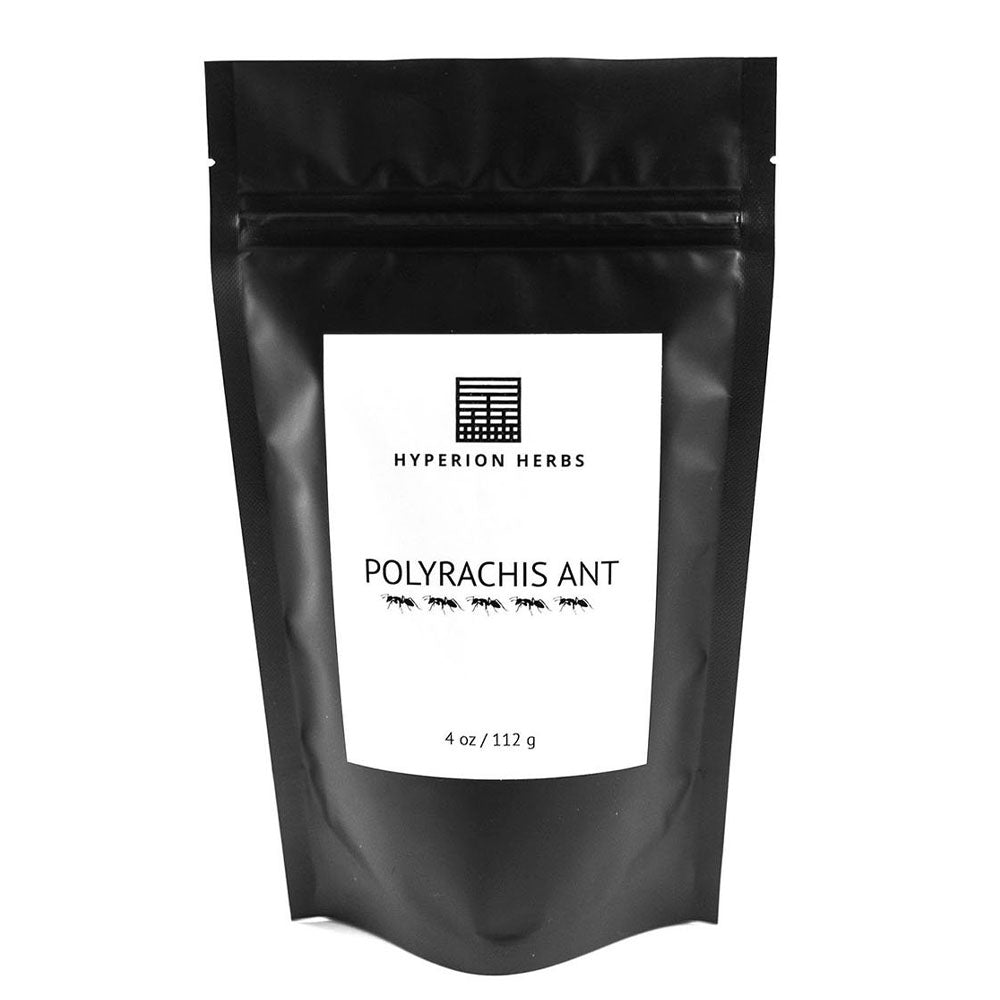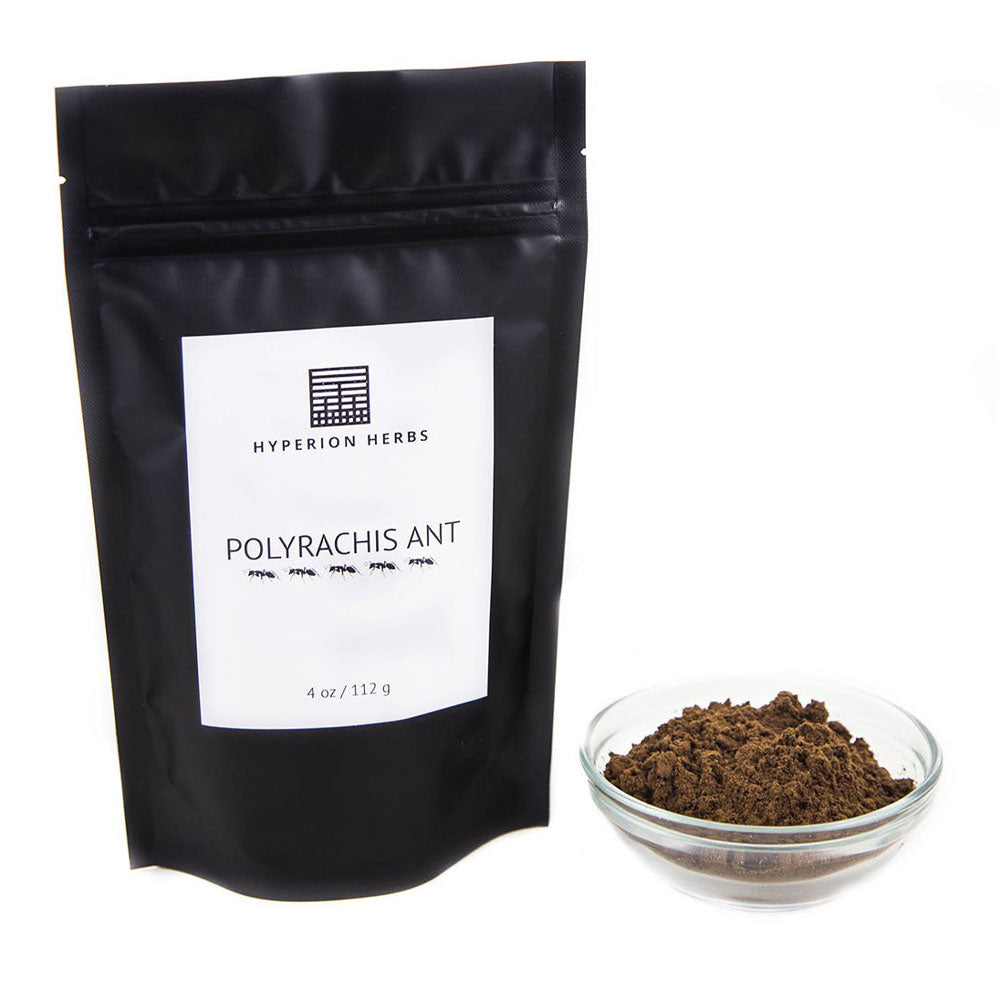 Harnessing the Power of Polyrachis Ant Extract
Polyrachis ant extract is an emerging supplement for enhancing male performance and vitality derived from a species of ants.

It is believed to work through 3 key mechanisms:

1. Increasing T - The ant extract signals greater T production from the testes by raising LH levels.
2. Reducing inflammation - Polyrachis ant contains anti-inflammatory proteins that help reduce damage from oxidative stress.

3. Improving nitric oxide - The extract enhances nitric oxide production which leads to vasodilation and enhanced blood flow.
Clinical studies on Polyrachis ant extract are limited but initial findings are promising. Typical dosing is 1/4 - 1/2 tsp 2x a day to support energy, sex drive, and vitality. for improving muscle growth, energy, and sexual function in men.

The Herb of Kings | A Traditional Perspective

While ginseng is called the "King of Herbs," polyrachis ant has been used for hundreds of years by Chinese herbalists and nobles, earning it the name the "Herb of Kings."
In Traditional Chinese Medicine, polyrachis ant is used to replenish levels of Qi and Jing in the body. Because of this, many people find that polyrachis gives them a natural boost in both their energy levels, and their physical endurance.

According to Chinese Medicine, polyrachis ant replenishes Qi, nourishes the blood, and promotes overall health and wellbeing. It is known to tonify the liver, kidneys, spleen, and lungs.

It is one of those rare tonics that regulates both yin and yang, and for this reason polyrachis has been utilized for ages to improve vitality and as an anti-aging tonic.
Unmatched Quality and Sourcing | Next Level Potency

Our Polyrachis is a potent, concentrated extract - not merely ground up raw herb.Through our extraction process, the active constituents are extracted from our Organic Polyrachis, and then concentrated to a 20 to 1 ratio. This means that TWENTY pounds of whole polyrachis is concentrated down into one pound of extract. This results in far more potency, bio-availability, and efficacy in less space.
We have had a relationship with our distributor for many years, and not only know exactly where our herbs grow, but ensure the purity and potency with 3rd party lab testing. We are involved in every step of the process and proud to take the extra effort to ensure the quality so you don't have to. Our products are grown organically, extracted purely, and secured in their respective packaging without the use of any fillers.
Suggestions on usage:
This powder can be added directly to smoothies, juices, and protein shakes. The flavor is actually one of the better ones, and would blend well with anything sweet, fruity, or savory. The extract itself has fruity undertones reminiscent of plums or raisins. It is perfect for desserts! It is ready to consume as is- no decocting or preparation necessary. Powdered extracts generally mix more easily in warmer temperatures, but a blender can be used to help incorporate the powder into cooler foods and beverages or simply to ensure a more thorough distribution.